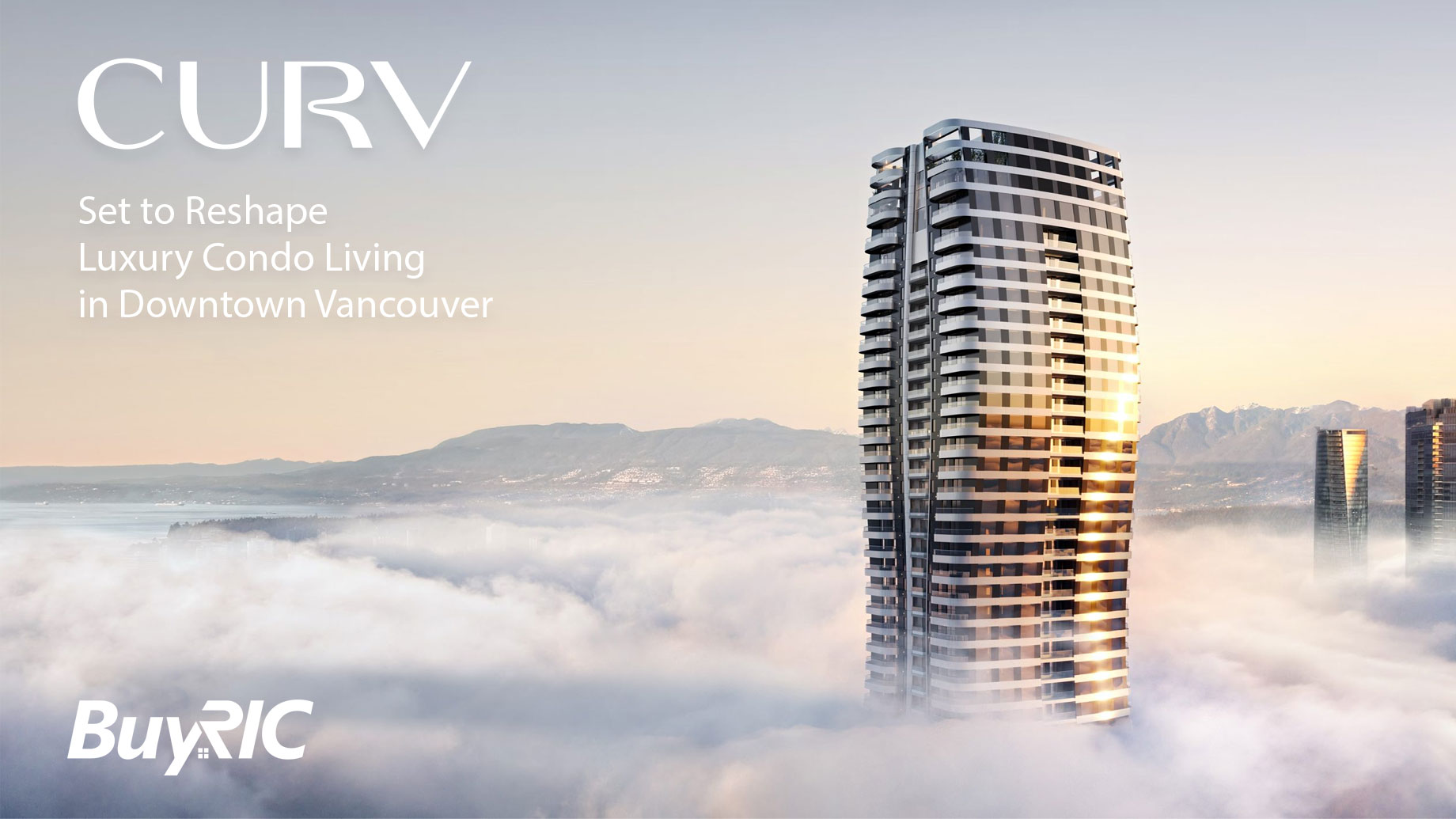 Downtown Vancouver, renowned for its stunning skyline and vibrant lifestyle, is on the cusp of a revolution in luxury living with the rise of CURV – a visionary new development poised to be the world's tallest Passive House tower. Standing 60 storeys high at the pinnacle of downtown Vancouver, CURV is luxury with purpose. This architectural marvel is poised to be Vancouver's tallest residential tower and redefine the standards of opulence and comfort in the heart of the city, offering residents a unique blend of modern design, cutting-edge technology, and panoramic views that epitomize the essence of Vancouver's urban living.
Architectural Marvel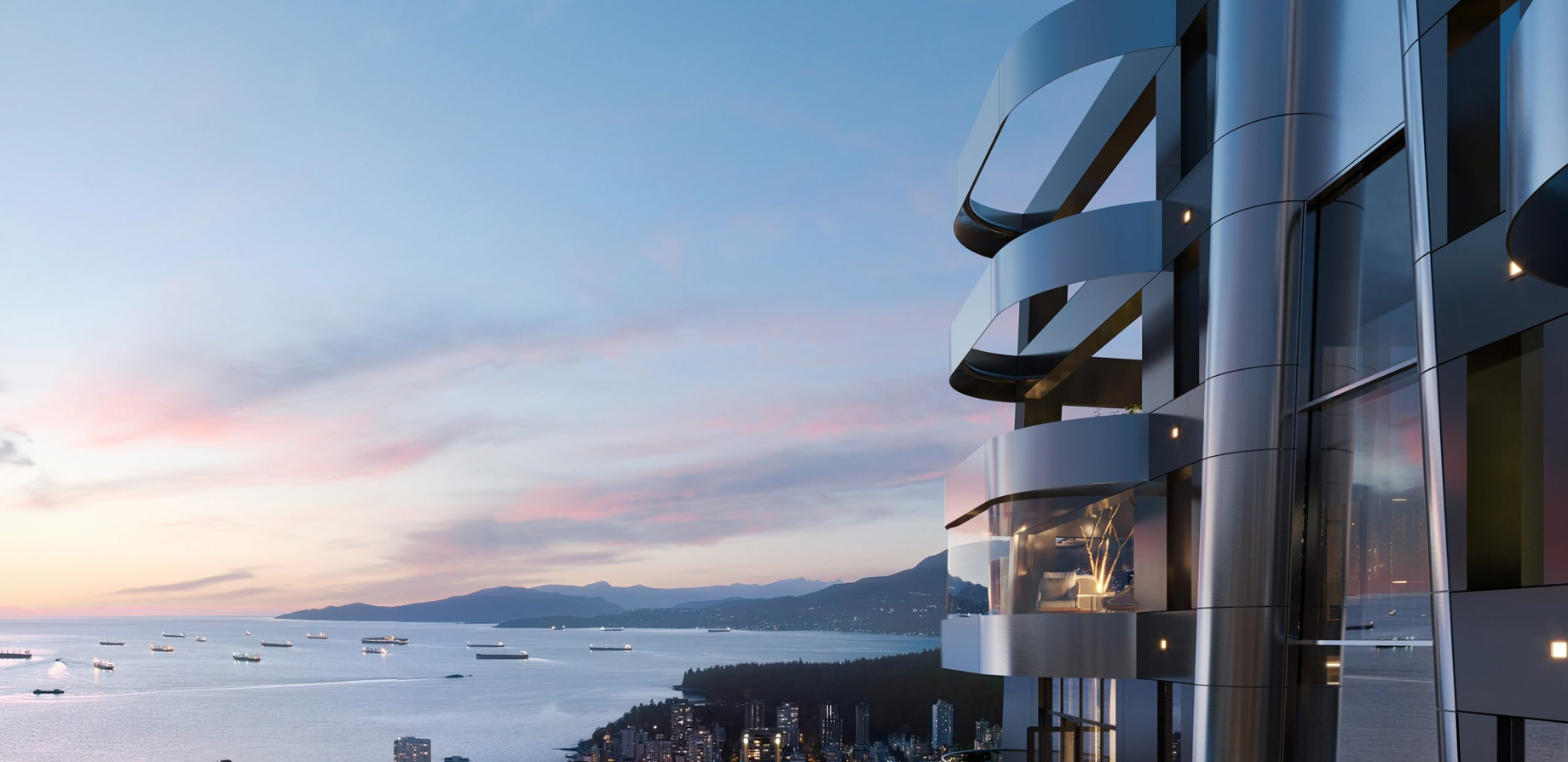 At the forefront of this transformative project is an architectural masterpiece that captures the imagination at first glance. CURV, true to its name, boasts a distinctive curved structure that not only enhances its aesthetic appeal, but also maximizes natural light and provides unparalleled views of the cityscape and surrounding mountains. Designed by the esteemed British architect Tom Wright, renowned for the iconic Burj Al Arab, CURV melds elegance with innovation, establishing a new benchmark for upscale living in Vancouver.
Unrivalled Amenities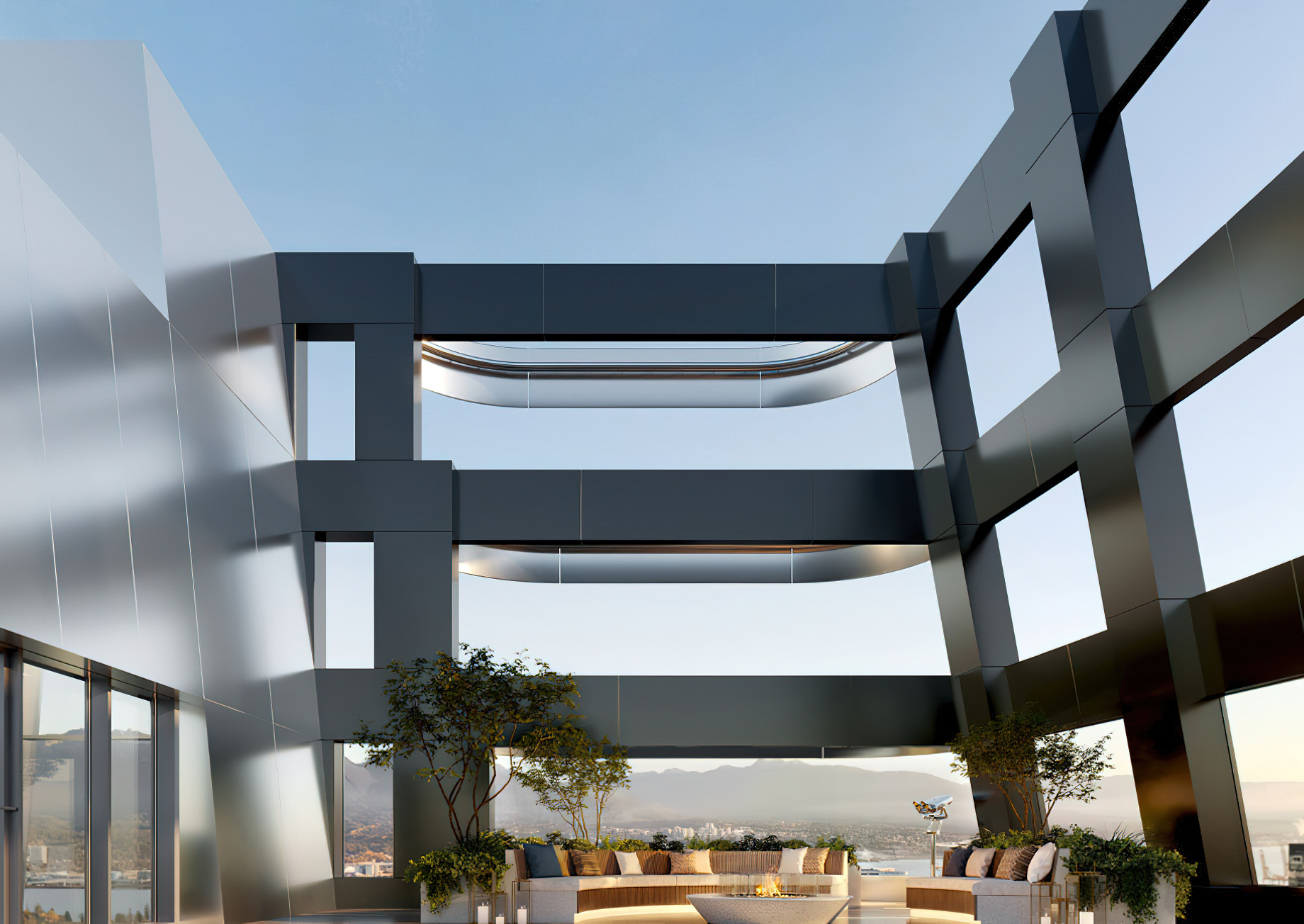 CURV is not just a residential building; it's a lifestyle destination elevating the concept of amenities to new heights, with the highest amenity spaces ever seen in Western Canada. Up amongst the clouds on CURV's top two floors, The Haven stands as a testament to the development's dedication to creating a living experience that transcends the ordinary and embraces the extraordinary with unparalleled amenities that redefine luxury living. On the rooftop, residents are treated to an array of amenities and facilities that cater to the diverse needs and desires of its residents, including a cutting-edge fitness centre, an open-air SkySpa, and SkyBar, enclosed by a wall of windows that create an ambiance of relaxation and sophistication. The 60th floor features an expansive lounge and a richly appointed private dining room.
Smart Living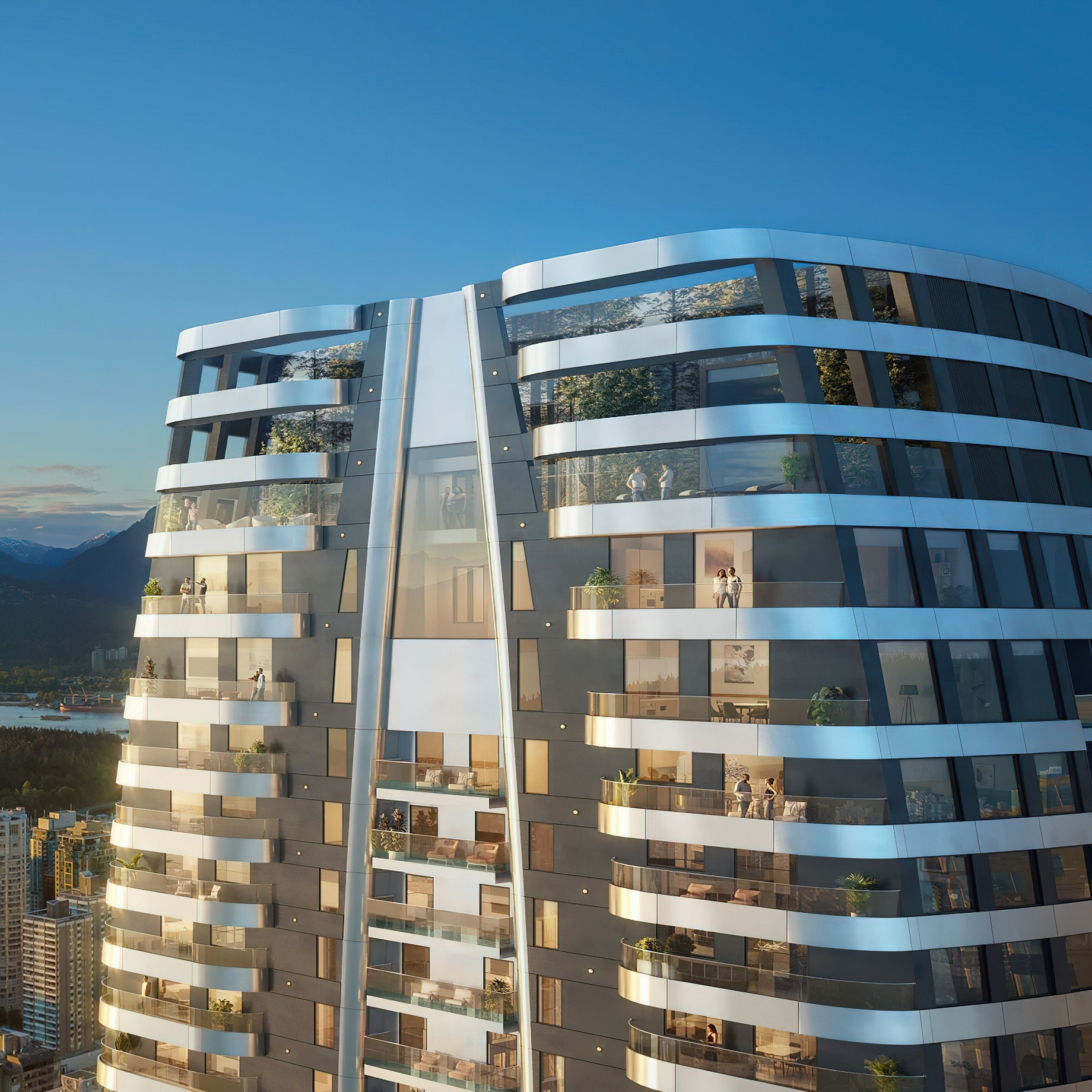 In an era where technology is intricately woven into our daily lives, CURV embraces smart living. Each residence is outfitted with state-of-the-art home automation systems, enabling residents to control lighting, temperature, and security effortlessly. This integration not only heightens convenience, but also promotes energy efficiency, aligning with Vancouver's commitment to sustainability by adhering to the Passive House standard. Surpassing the City of Vancouver's 2030 target for net-zero emissions, CURV is designed to use as little as 10 percent of the heating and cooling energy of similar conventional buildings.
Panoramic Views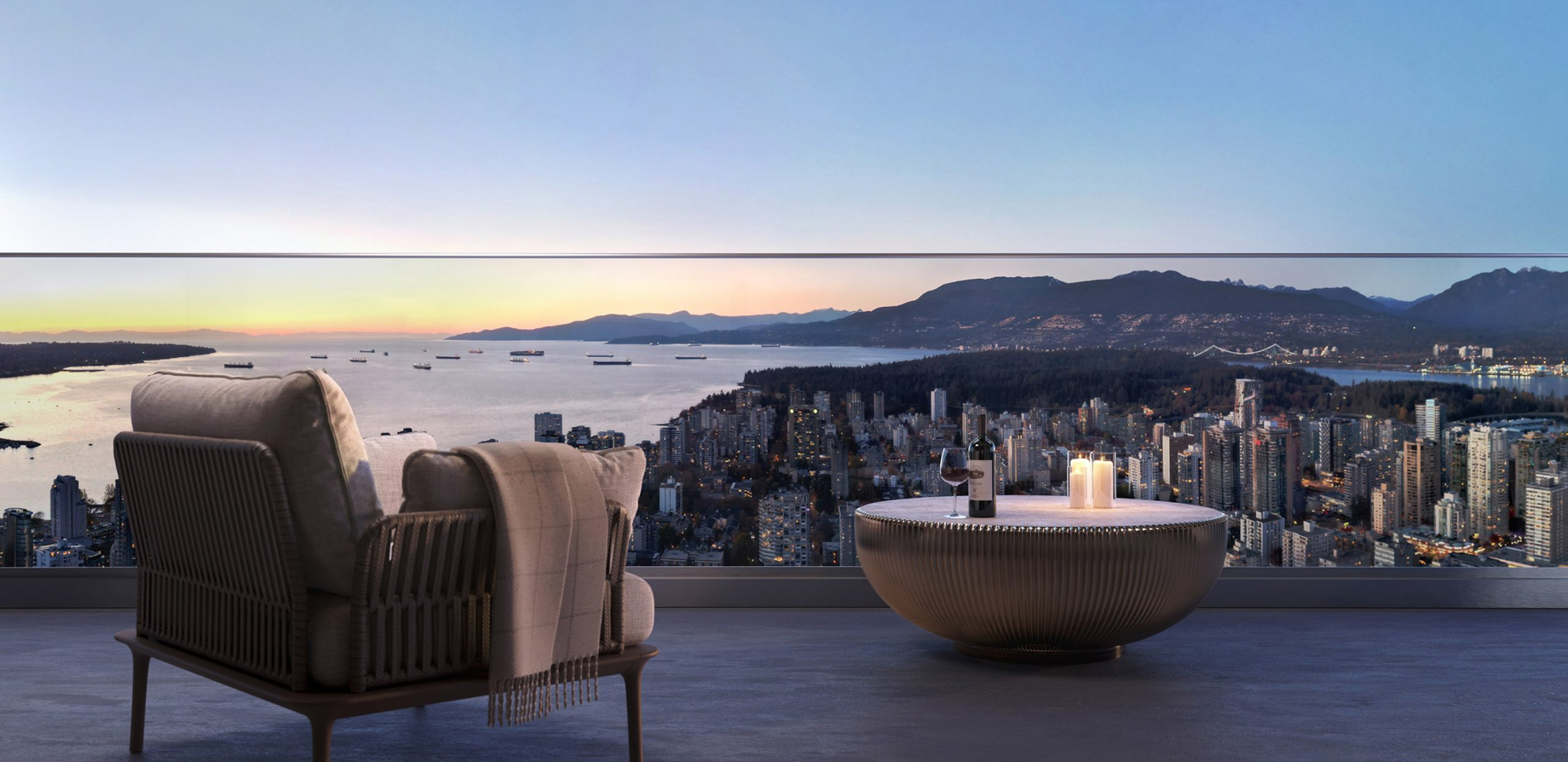 One of the most captivating features of CURV is its spectacular panoramic views. The curved architecture ensures that every residence enjoys unique sweeping vistas of downtown Vancouver, the picturesque waterfront, the vibrant cityscape, and the majestic mountains beyond. Floor-to-ceiling windows not only amplify the feeling of spaciousness, but also serve as a constant reminder of the natural beauty that surrounds this urban oasis. Residents can bask in the breathtaking sunsets and city lights from the comfort of their own homes in a city, renowned for its natural beauty, that consistently ranks among the top 10 most livable in the world.
Exclusive Residences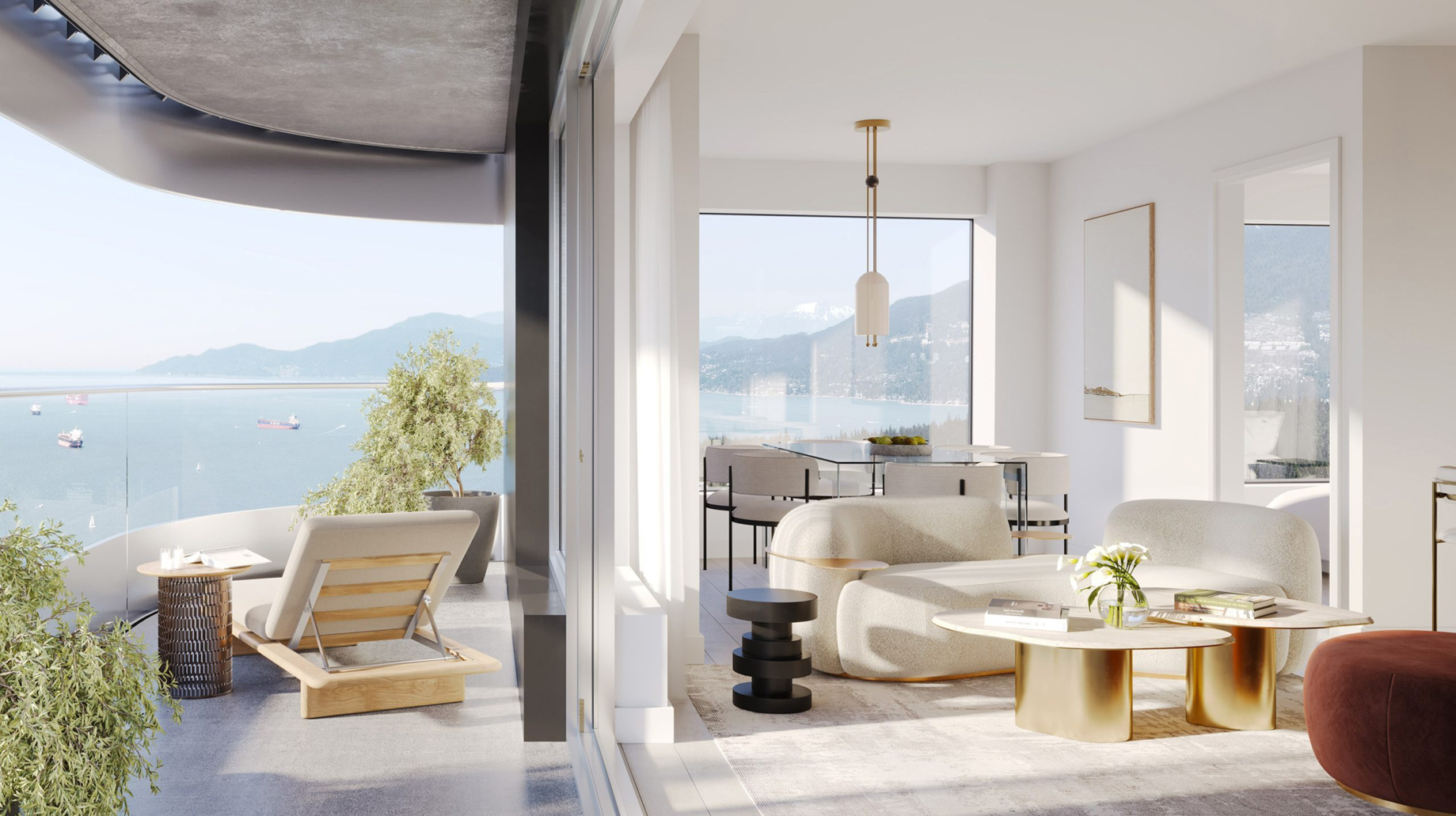 CURV presents a premium collection of exclusive Horizon and Sky Collection condominium residences, each crafted with precision to epitomize sophistication and comfort. Boasting premium finishes and bespoke design elements, every detail is curated to exceed the expectations of discerning residents. Spacious layouts, high ceilings, and private balconies create an atmosphere of grandeur, offering an experience that is both luxurious and inviting. The meticulous attention to detail in the design and construction of each residence ensures that CURV stands out as a symbol of prestige in Vancouver's real estate landscape.
Location Advantage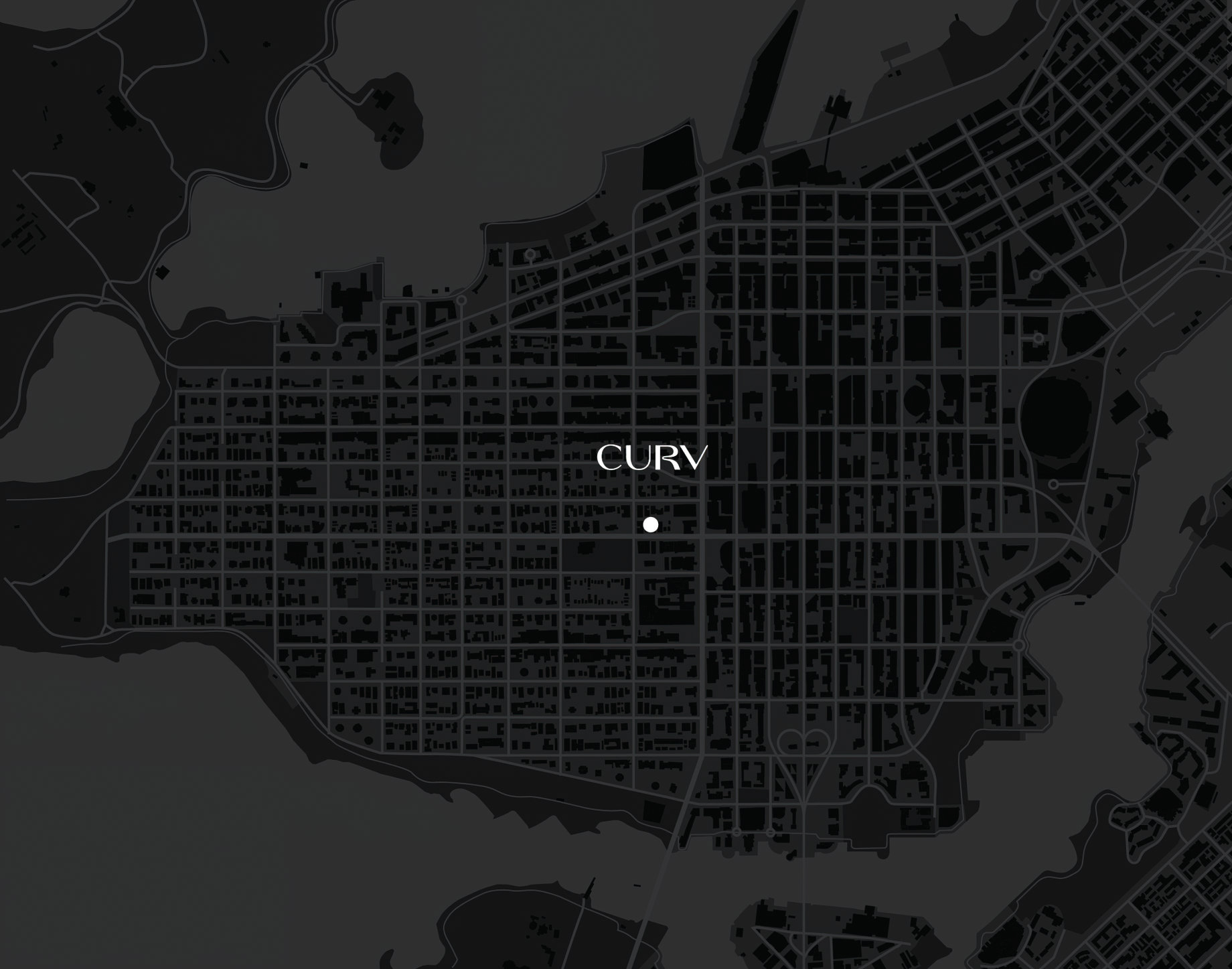 Beyond its architectural brilliance and luxurious offerings, CURV benefits from an enviable pinnacle location in Nelson Heights overlooking historic mansions in Vancouver's West End. Situated in the heart of downtown Vancouver, residents enjoy easy access to the city's cultural, culinary, and entertainment hubs. From world-class restaurants to boutique shops and cultural institutions, everything that defines the cosmopolitan lifestyle is within reach. Additionally, proximity to public transportation ensures that residents can effortlessly explore the diverse neighbourhoods that make Vancouver a cultural mosaic.
Conclusion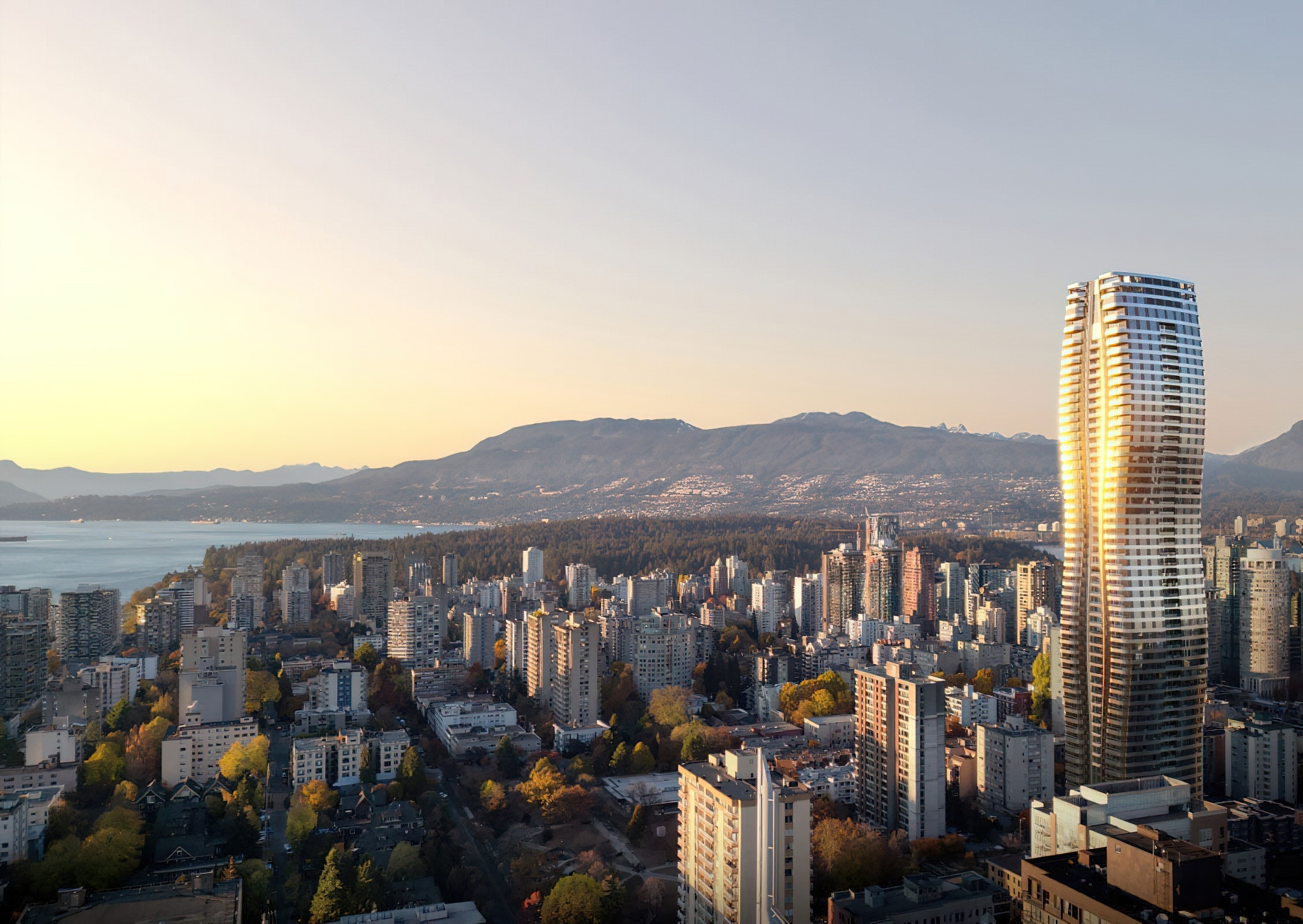 As CURV takes its position on the Vancouver skyline, it promises to reshape the landscape of luxury condo living in downtown Vancouver. With its innovative design, unparalleled amenities, and commitment to smart and sustainable living, CURV sets a new standard for urban opulence. This architectural marvel, developed by Brivia Group of Montreal, elevates the city's skyline and raises the bar for what residents can expect from a luxury condominium. As Vancouver evolves, CURV stands as a testament to the city's commitment to modernity, innovation, and a harmonious integration of urban living with natural beauty.
---
Project Details
Name: CURV
Units: 358
Floors: 60
Developer: Brivia Group
Architect: Tom Wright
Interiors: Andres Escobar, in collaboration with Lemay_id
Starting Prices:

One-bedroom: Approximately $1M
Two-bedroom: Approximately $1.8M
Three-bedroom: Low $3M's

Completion: Estimated Spring 2029